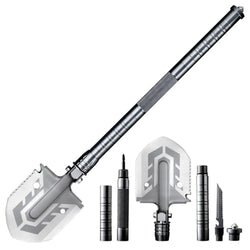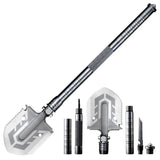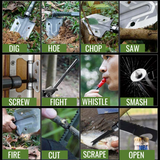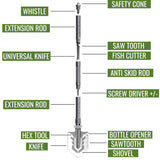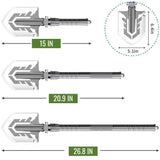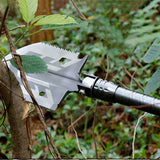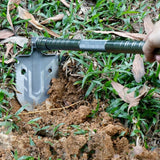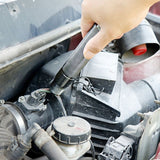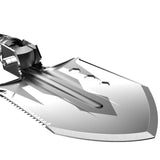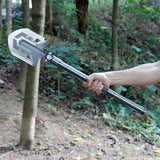 THE SURVIVAL TOOL THAT EVERY PATRIOT NEEDS
As survival experts, we know just how hard it is to be prepared in emergency. That's why we created The LegionShovel™.
It's an 18 in 1 Shovel Tool designed to be the ultimate survival tool in emergency situations.
PROTECT YOUR FAMILY AND BE PREPARED
Always be prepared with the 18 in 1 functional design of the LegionShovel™.
Featuring a knife, bottle opener, whistle, magnesium fire starter, saw, screwdriver and compass you'll have everything you need to protect your family.
WHAT CAN THE SHOVEL DO?
The perfect tool to have when disaster strikes, use the LegionShovel to:
Start A Fire

Cut Down Trees And Gather Wood
Catch Fish With The Spear
Break Through Glass In An Emergency

Dig A Hole
Whistle To Call Out For Safety
Catch And Descale Fish
LIGHTWEIGHT, DURABLE, AND COMPACT
The LegionShovel™ is made from high-quality 440 carbon steel to ensure a durable, sturdy, and lightweight experience in the wilderness. 
It's easy to stow away in emergency kits, back packs, and will replace tons of tools in your kit, saving you vital space.
85% OF PATRIOTS GET MORE THAN ONE 
With tons of media coverage and surging demand, patriots have been snagging up multiple shovels to store in their car, survival kit, and give out to friends and family.
We highly recommend you take action and scroll up and purchase yours today, before we run out of stock!
YOUR FAMILY IS COUNTING ON YOU TO STAY SAFE
Take responsibility into your hands and make sure that you will be prepared when disaster strikes. 

Make sure that they will never have to hear the dreaded call, that you have passed away to a natural disaster or emergency.
Scroll Up Now And Secure Yours Today And Stay Protected
SUPPORT A SMALL BUSINESS TODAY
Shop with us and be proud knowing that you are supporting a small business.
SHIPPING AND DELIVERY
All our products are made to order. On average, it takes us 5 days to make the our products.
After that, we ship it out via express lines - it typically takes 15-20 days for your shovel to arrive.
Shipping Delivery 
All our products are made to order and proudly ship out from the USA. 🇺🇸 On average, it takes us 3-5 days to make process your order and have our American team screen print your products.
After that, we ship it out via UPS, USPS or DHL - it typically takes 7-10 days to arrive.
Tracking Your Order
Once your order ships out, we will send you a tracking number that you may use to track your order. To track it, simply click on this link here and type the number in.
Easy Returns And Refunds
If you are not satisfied in any way with your order, please contact our support team: team@unitedpatriot.co and we will make things right through a return or refund.
We proudly screen print all our products locally within the United States. Each purchase helps fuel the local economy, providing wages for our print workers. 
Support Your Local Economy By Buying From Our Small Family Owned Business.